Hours Of Operation
Welcome To Salisbury Maryland (KSBY)
Current Fuel Price: 100LL $6.65 JET-A $6.15


Line Staff are located on the field from 0700 to 1900 seven days per week.
Customer service staffing remains 8:00 AM through 5:00 PM seven days per week please feel free to contact us at 410-749-0323.


After-hours fuel service from 1900 through 0700 available by calling 443-397-8640
This is fuel service only all other requests should go through customer service during business hours


About Bay land Aviation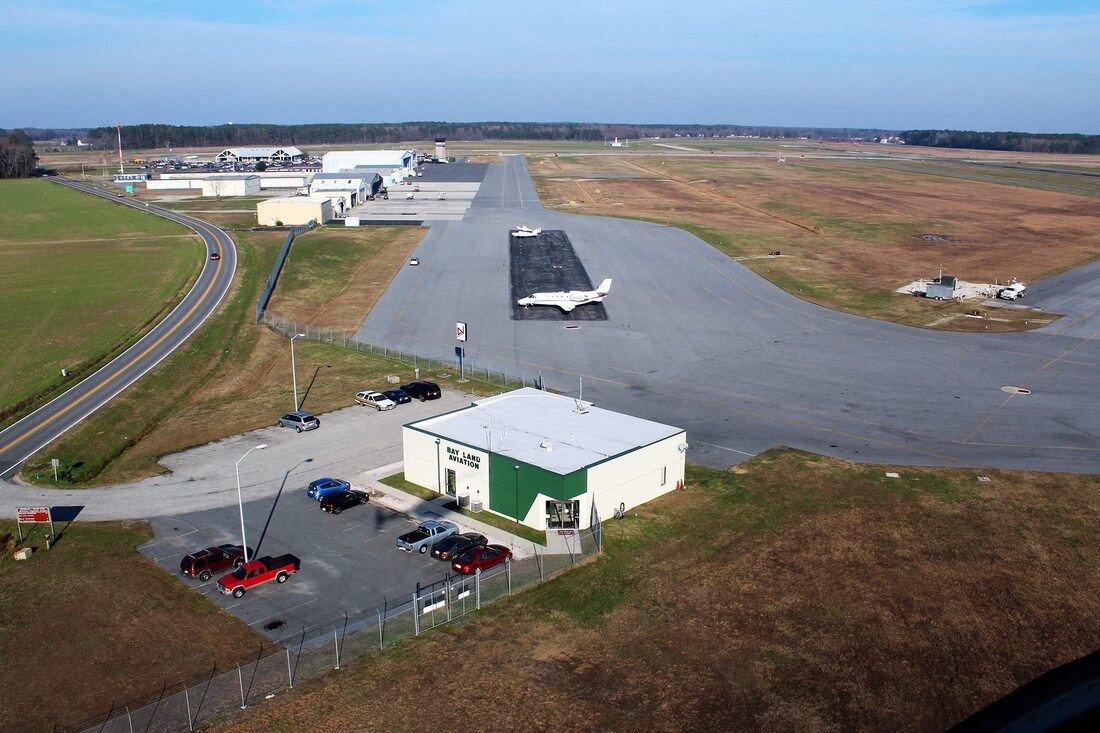 Welcome to Bay Land Aviation, your premier fixed-based operator located in Salisbury, MD. Serving the entire eastern shore of Delmarva. (Delaware, Maryland & Virginia) We offer a range of top-notch services to ensure a seamless FBO & flight training experience. Our services include Aircraft fueling, Tie-downs, GPU, De-Icing & much more. We pride ourselves on our attention to detail and commitment to safety. Whether you're a large business jet or a small single engine aircraft we will treat you like family when you land at Bay Land Aviation. Need to get somewhere fast? We offer a range of charter services on a FAA approved 135 Charter Certificate. Looking to take to the skies and begin a flight training journey? Bay Land Aviation has been Maryland and Delaware's most affordable and reliable flight school in the area. Contact us today!

---
Fuel Discount Programs
Complimentary Crew Cars
Complimentary Wi-Fi Access
Flight Planning Room
Pilots Lounge
Refreshment Room with Complimentary Coffee

Catering recommendations
Rental Car Reservations
Hotel Reservations
Pet Friendly Environment
AVFuel certified Line service training
Personnel available 24 hours a day/ 7 days a week
Rental Cars:

Rental cars can be arranged through Bay Land Aviation. Please call us prior to your arrival, provide a small amount of information, and a car will be waiting for you upon your arrival. Avis, and Enterprise are the rental agencies available through Bay Land Aviation. These rental agencies are located on the field and may also be picked up at the main terminal.

Hotel Reservations:

Bay Land Aviation will gladly help you book a room to a hotel in the local Salisbury area. Please feel free to give us a call for reservation assistance or for our list of our corporate discount partners.

Courtesy Items:

There are a few items that Bay Land would like to extend as courtesy items. Want to come in for a few hours and grab something to eat??? Feel free to come on in and borrow one of our cars for up to two hours within the limits of Salisbury.
Need coffee or ice for your customers??? Ask us to make you a pot of fresh coffee or get you a bag of ice.

Flight Planning Room:

Bay Land currently has a computer for pilots to check the weather, and also has another computer hooked up to the internet for your convenience. In the Flight Planning room, there is also a printer hooked up for limited information to print, as well as A.O.P.A.'s Airport Directory, a local phone book, and a phone for you to use to call Flight Service.


Pilot Supplies:

We have a selection of essential pilot and training supplies available. If you don't see what you need, we will be happy to special order the item.

---